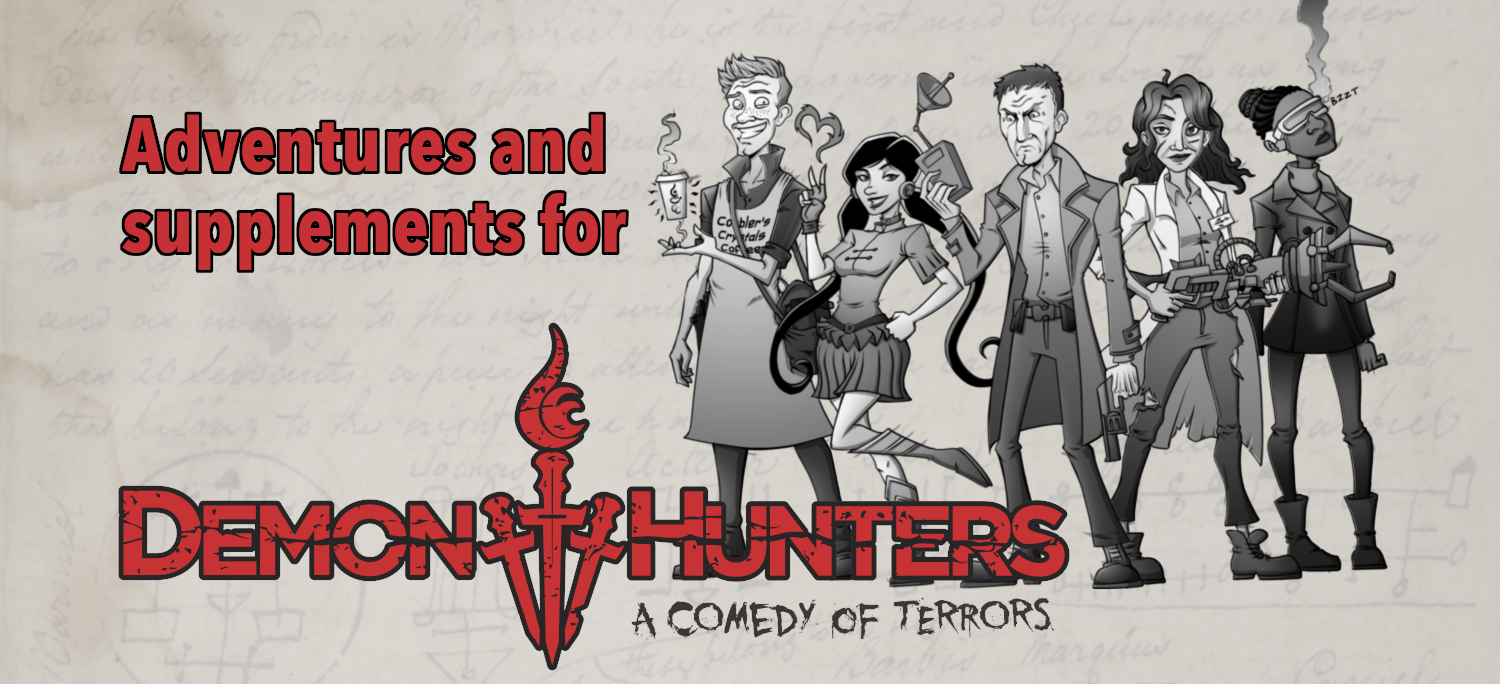 Dr Ahoudi's Mutant Menagerie
A downloadable adventure supplement
Dr Ahoudi's Mutant Menagerie
For many Chapters no hunt would be complete without an encounter or two with creatures that should fall definitively within the realms of cryptozoology. Bigfoot, Minhocão, Chupacabra and the Loch Ness monster. All too impossible for the mundane world to believe in.
For Demon Hunters though the impossible is just another Monday. It rears its head with depressing regularity and tends to ruin whatever you had planned for the week.
Dr Ahoudi's Mutant Menagerie introduces 11 new creatures for your Chapters to overcome, from the adorable Felis Draconis to the Canis lupus sapiens. Born from the genius of the worlds premier extreme geneticist, Dr Ikenna Ahoudi, each offers a glimpse into the potential for weird science to interfere with the workings of the Brotherhood of the Celestial Torch.
This release comprises only the first half of the good Dr's introduction - 2021 will see the addition of Say Aargh!, an accompanying adventure exploring the supernatural side of dentistry. The price of this supplement will be increased following addition of the adventure, which will be made available to all existing backers.

Looking for more adventures for your Demon Hunters? Then look no further: Adventure Starters by LunarShadow Designs
Purchase
In order to download this adventure supplement you must purchase it at or above the minimum price of $3.50 USD. You will get access to the following files:
Mutant_menagerie_preview.pdf
19 MB