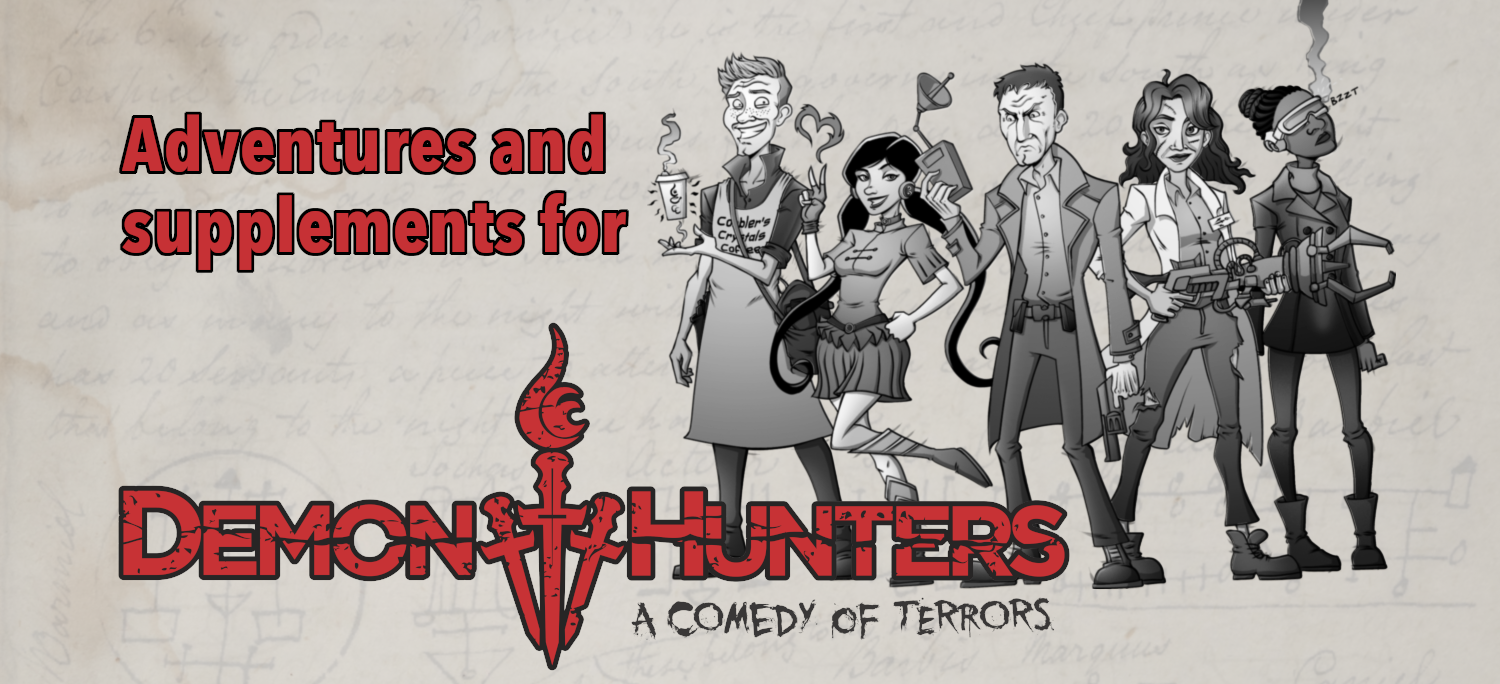 Lockdown
Radio Silence. One of our suburban outposts has gone dark. Communication protocols are being actively disrupted and Warehouse access routes have turned into a veritable Escher's maze. We received a final truncated message from the Overseer Cipher - Lockdown protocols enacted, self-destruct systems armed. The base is within a minimal threat region and satellite surveillance detects no unusual activity. We're blind to the situation, we could have an impending apocalypse on our hands.

More likely somebody spilt a coffee on the Cipher. Wouldn't be the first time. It's certainly not a case of the Oaxacan glitch. That's just a myth, there's nothing wrong with the latest model and anybody caught spreading rumours will have their pay docked.
Lockdown is an adventure starter for the Demon Hunters: A Comedy of Terrors RPG by Dead Gentlemen Productions inspired by the Demon Hunters: Slice of Life episode Happy Anniversary. A copy of the corebook is required to make use of this product. The 4 page adventure starter provides a framework for GMs to run the adventure, covering core locations, motivations, allies and antagonists while leaving space for individual groups to add elements specific to their groups and style of play.
Looking for more adventures for your Demon Hunters? Then look no further: Adventure Starters by LunarShadow Designs
Download
Click download now to get access to the following files:
Lockdown_-_Adventure_Starter_for_Demon_Hunters_A_Comedy_of_Terrors.pdf
1 MB
Lockdown Plain.docx
24 kB
Lockdown Plain.pdf
183 kB