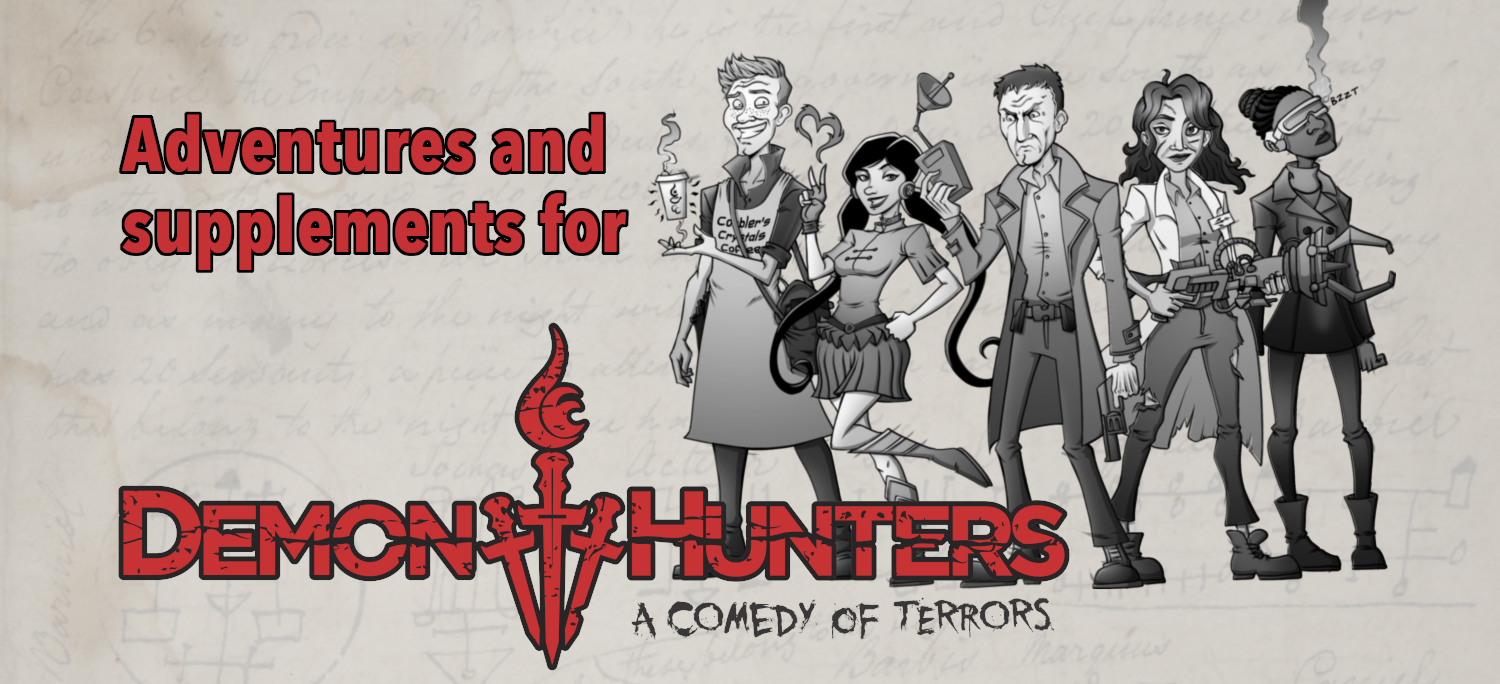 Missionary Opposition
Missing pets. Not normally a big responsibility for the Brotherhood but every so often a flurry of reports gains enough attention to warrant an investigation. 14 cats, 7 dogs, 1 parrot and a capybara have gone missing from this neighbourhood in the span of a week, which is unusual enough to get a Chapter sent out. An Omega Chapter, it's not worth the time of anybody else.
In other words: YOU.
Missionary Opposition is an adventure starter for the Demon Hunters: A Comedy of Terrors RPG by Dead Gentlemen Productions inspired by the Demon Hunters: Slice of Life episode of the same name. A copy of the corebook is required to make use of this product. The 3 page adventure starter provides a framework for GMs to run the adventure, covering core locations, motivations, allies and antagonists while leaving space for individual groups to add elements specific to their groups and style of play.
Looking for more adventures for your Demon Hunters? Then look no further: Adventure Starters by LunarShadow Designs

Download
Click download now to get access to the following files:
Missionary_Opposition_-_Adventure_Starter_for_Demon_Hunters_A_Comedy_of_Terrors.pdf
1 MB
Missionary Opposition plain.docx
19 kB
Missionary Opposition plain.pdf
178 kB
Missionary Opposition plain.txt
9 kB